Tips For Increasing Sales In A Digital Age
Tips for increasing sales to your business online
In this article I share some practical tips for increasing sales online in a digital age. In a world where an increased amount of transactions are happening online and consumers are discovering new companies online every day, it is important to have a strong online presence in-order to capitalize on the opportunities that the internet has to offer you and your business.
Build An Audience
Before you can make sales online, you first need an audience to sell to. This may seem obvious but it is a step that a lot of business owners forget when attempting to increase sales to their products or services online. There are a number of ways in which you can build an audience online including building an organic following on social media and creating a loyal fan-base that are passionate about the products and/or services that you have on offer. Don't be fooled, creating a successful social media strategy for your business is much more than just having a Facebook page or a twitter account for your company that is hardly ever updated. If you really want to start seeing results from your social media marketing efforts then you need to start creating relevant content that appeals to your target audience and use social media as a content distribution channel to create informative, conversational, educational and/or entertaining content which in turn will attract your ideal customers to your website.
You may also decide to do paid marketing such as PPC or solo ads, in which case you will need a strong strategy that will help you to funnel your website visitors into prospects and eventually customers. (For more on exactly how to do this CLICK HERE to watch a video on the topic.)
Whether you decide to use paid methods or free methods the principle remains the same. You need to target people who closely match the characteristics of your ideal client and you must make your marketing appeal to that particular audience.
Cultivating Your Audience
Regardless of what product or service you are selling online, you are going to have a particular target audience. In order for you to get your products and/or services in front of the right people, you need to know exactly who that audience is and what their wants, needs and desires are. This will give you a good understanding of what will bring them value and you can use this information to your advantage when creating products that fit the wants, needs and desires of your target group. 
Test Your Campaign And Make Adjustments
Testing is a fundamental part of increasing sales online and you should constantly be doing it especially if you are doing paid marketing online.  Simply put, if you are not seeing the online sales that you desire it is probably because you have not conducted enough tests. 
If you launch a product or a service that for some reason is not generating the sales you had hoped for, it is likely due to the fact that you have offered a product that your target audience do not consider valuable, or because you have offered it in a way in which does not appeal to them.
Whatever the reason may be, if you notice that the product or service is not generating the sales you hoped, you should try marketing it in a slight different way then you have previously done before and repeat this process until you find a winning formula for your particular business.
Quadruple your sales in 14 days [Free course]


FREE email course reveals exactly how to...

 

quadruple sales

to your products and/or services in 14 days or less...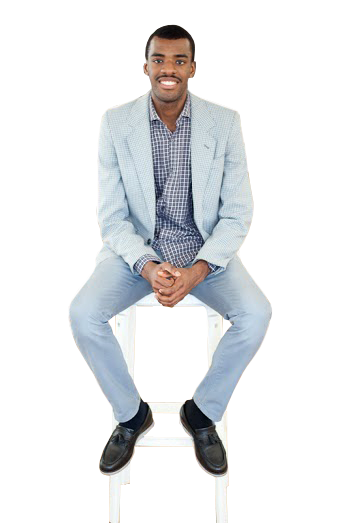 ---
Feel free to spread the word...
Be The First To Get My Latest Tips:


Where You Can Find Me:
Hi guys its Sam Dey here the founder of deytips.com. For more useful tips and tricks to starting and growing business, connect with me via the various social media platforms.
If you have any questions for me personally you can contact me at sam@deytips.com.