Linking PayPal to eBay - A Quick Video Demonstration 
This quick video demonstration will explain exactly how to link PayPal to eBay. If you have had any problems with PayPal in the past this should hopefully clear it all up.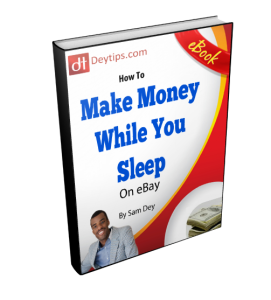 Enter your name and email address below to download my new eBook for FREE and learn exactly how to create an eBay business that makes money for you even while you sleep.
Linking Your PayPal Account To eBay
How To Link PayPal To eBay In No Time
Once you have your eBay and PayPal accounts set up it is now time to link them both together. This is important both if you are planning to sell on eBay and if you would like to make a purchase on eBay. Linking your eBay and PayPal accounts is a very straight forward process and can be explained in 5 simple steps.
 Step 1) Head over to eBay's homepage and log in as usual.
 Step 2) Hover over the 'My eBay' tab which is located at the top right hand side of eBay's website and find where it says 'selling' and click on that.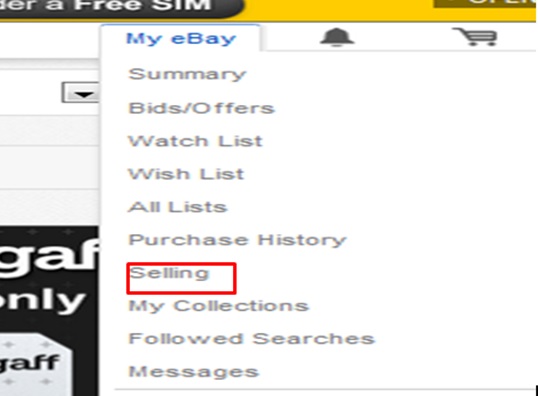 Step 3)
You should now be inside eBay's dashboard for sellers and near the top you should see a tab that says 'account', you want to hover your mouse over that and click on where it says 'PayPal account'.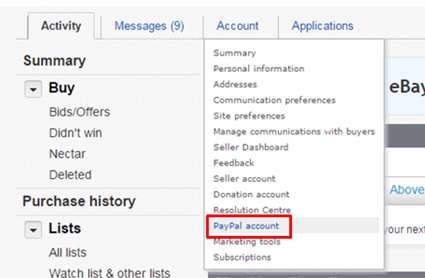 Step 4) You will then see two options; if you don't already have a PayPal account then click on the sign up tab. You can find extra information on how to sign up with PayPal in the eBay and PayPal page of my website. If however you already have a PayPal account, simply click the 'Link my PayPal account' tab.
Step 5) Fill in the relevant fields and you should be all linked up! If you get stuck then please watch the video tutorial above.
Once your eBay and PayPal accounts have been linked, all of the sales made on your eBay account will automatically link to your PayPal account. If you need to handle your finances for example if a customer wants a refund, you would handle that in your PayPal account.
Useful Tip - When you sell an item on eBay you should receive two notifications via email. The first notification will be from eBay to let you know that a customer has placed an order for your item. The second email is from PayPal to notify you that your customers payment has been confirmed. Firstly, you want to make sure that you receive the second 'payment confirmation' notification email from PayPal before you 'dispatch' or 'send' out any items. This will help to avoid you sending items to customer's who have not yet paid in full. Secondly, if you notice that your payments are not being confirmed, it might be an issue with your PayPal information. Either you have not connected your eBay account to PayPal properly or your bank information on PayPal is missing or incorrect.

PayPal has a money back guarantee system and I highly recommend that you read the guidelines on their website for updates. If a customer requests a refund from you and you either ignore them or refuse them; PayPal do have the authority to refund the buyer straight from your account on your behalf. I do have sections on my website that teach you 'how to adopt effective customer service' tactics that should limit the amount of refunds you receive but I wanted to stress the importance of keeping open communication with your buyers.
 This is an addition to the first bullet point. If PayPal/eBay are forced to remove money from your account due your lack of communication with buyers or refusal to offer a fair refund policy this will affect your overall seller performance. You want to maintain a positive seller performance as this will affect your future selling on eBay. Remember, in most cases, the customer is always right (even when they are wrong) and 9 times out of 10 it is better to lose a couple of pounds or dollars here or there than to risk spoiling your seller performance. If you do experience a customer who scams you, I recommend seeking legal advice. 
If you do need to refund a buyer through PayPal, you will receive your PayPal and eBay 'final value fee' back. However, your 'listing fee', also known as your 'insertion fee' will not be refunded. If you want to learn more about these fees please visit the eBay 'selling fees' section of my website
Frequently Asked Questions

How Many eBay Accounts Can Link To One PayPal Account?
In most cases, you are only allowed to have 1 eBay account registered. There are some acceptations to this rule for example; if you are selling items that belong to completely different categories. You cannot however create a new eBay account to avoid the eBay selling limits. I would strongly discourage you from trying this as it could affect your seller performance and worse still you may get your account suspended. If however you do have multiple eBay accounts that sell items in different categories and you find that you need to connect them all to you PayPal account, you can connect as many as 8 accounts to any one particular PayPal account. 
My PayPal Account Has No Money Inside. Can I Still Make Payments Or Refund Buyers?
In most cases, as long as you have money inside of the bank account that you have connected to your PayPal, you can still make payments and refunds using PayPal even when your account balance is 0. If you find that this is not the case for your account it is probably because you need to contact your bank and ask them to authorize automatic PayPal payments.
Make Money While You Sleep On eBay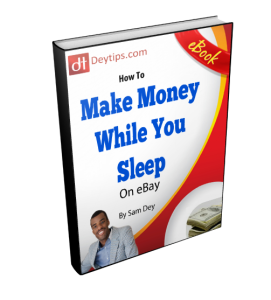 Enter your name and email address below to download my new eBook for FREE and learn exactly how to create an eBay business that makes money for you even while you sleep.
Email Me Your Questions
 Sam@deytips.com
Be The First To Get My Latest Tips:


Where You Can Find Me:
Hi guys its Sam Dey here the founder of deytips.com. For more useful tips and tricks to starting and growing your eBay business connect with me via the various social media platforms.
If you have any questions for me personally you can contact me at sam@deytips.com.