How to Increase your eBay Selling limits - Video Tutorial
There are no real tricks to increasing your selling limits other than providing good customer service. In this video tutorial you will learn a little bit more about selling limits and how you can increase your eBay selling limits per month.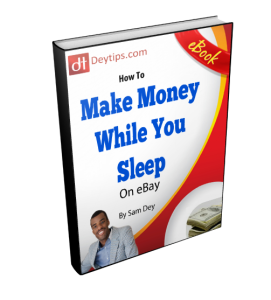 Enter your name and email address below to download my new eBook for FREE and learn exactly how to create an eBay business that makes money for you even while you sleep.
eBay Selling Limits - What You Need To Know
What Are eBay Selling Limits And How Can You Increase Them?
What eBay Selling Limits are -  eBay selling limits are the limits that eBay will put on your seller account if you are a new eBay seller, if you have an under-performing eBay seller account or if you eBay account is under review. If your account fits into one or more of these categories then eBay will limit the amount of money you are permitted to make on eBay each month and how many items you are allowed to list in any given month. You may also be limited as to how many items in any particular category you are allowed to list per month. 
Why does eBay limit sellers? - eBay is a huge international brand name. If people started selling fraudulent goods on eBay or offering poor levels of customer service; this would reflect negatively upon eBay and as a result affect the credibility of the eBay brand as a whole. To ensure that this does not happen, eBay have put selling limits in place as a way of monitoring sellers and encouraging them to develop a positive reputation before they are trusted to sell to more customers.   
How much will eBay limit your selling to? - As a new eBay seller you will probably be limited to listing only 10 items per month and your earnings will be caped and will be under a thousand £ or $ per month, depending on your location.  
How to increase Your Selling limits - Initially eBay will want you to verify your details with them. If you do this as soon as you register for your eBay account your eBay selling limits should increase within your first week as an eBay seller. The way to do this is to go to your eBay selling dashboard which can be located by accessing the 'My Selling' tab on eBay and then finding where it says 'selling'. You should then see a section at the very top of that page that is titled 'Monthly Selling Allowances'. You should see a link at the bottom that says 'request higher selling allowances'. This will increase your allowances once you confirm your address and other details with eBay.

Useful Tip - Your eBay selling allowance, is directly linked to your performance as a seller. eBay will notify you of your current performance in your selling dashboard. If you notice that your performance is below standard I would recommend that you contact them and ask them what you can do to improve your performance. If your performance is consistently below standard than you can expect your selling limits to either remain the same or be decreased. In some cases your account can be suspended all together if you do not maintain a high seller performance.

eBay like to know that you are organised as a seller. This includes things like ensuring your items get shipped out on time, responding to customer emails within a 24 hour period and listing accurate descriptions of your product. If you do these things effectively, you can expect your selling allowances to grow month by month.
It is important to have a quality assurance measure in place to ensure that your customers are receiving quality products. Quality assurance is basically having a system in place that randomly checks your inventory to ensure that the mass majority of your products are not faulty. This will limit the amount of complaints that you receive per month which in turn has an impact on your overall selling allowances. If you want to know more about this I will be updated my 'Latest Tips blog' soon so keep a look out.
Frequently Asked Questions

Can I Get My eBay Selling Limits Removed?
If you maintain a positive eBay performance over an extended period of time it is possible to have your eBay selling limits decreased dramatically or removed all together. Don't expect to be able to do this within your first few months as an eBay seller. Like I have mentioned before, maintain a good level of customer service and contact eBay whenever you feel you could benefit from an increased limit.
Can My eBay selling limits automatically increase if my performance remains high?
 More often than not, if you are maintaining a good account health you can expect you selling limits to increase automatically without you requesting an allowance increase. This may take longer so I would advise you to actually contact eBay to speed up the process.
Make Money While You Sleep On eBay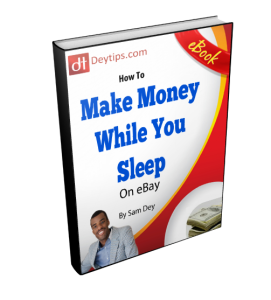 Enter your name and email address below to download my new eBook for FREE and learn exactly how to create an eBay business that makes money for you even while you sleep.
Email Me Your Questions
 Sam@deytips.com
Be The First To Get My Latest Tips:


Where You Can Find Me:
Hi guys its Sam Dey here the founder of deytips.com. For more useful tips and tricks to starting and growing your eBay business connect with me via the various social media platforms.
If you have any questions for me personally you can contact me at sam@deytips.com.