A Guide To Taking Attractive eBay Images 
A step by step guide to taking the kind of eBay pictures that will help your listings to sell a whole lot better.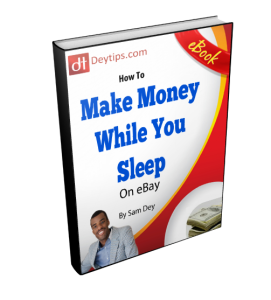 Enter your name and email address below to download my new eBook for FREE and learn exactly how to create an eBay business that makes money for you even while you sleep.
Uploading Attractive eBay Images To Listings
How To ensure that your eBay images are up to scratch
eBay requirements for images - In order to meet eBay's minimum requirements for product pictures, the images in your eBay listing must be at least 500 pixels. If you have a smart phone, more often than not the camera on your phone will produce good quality pictures for your eBay listing and will generally be accepted. If you notice that the eBay images you are uploading are not being accepted what I find helps is to add a boarder to the image. You can do this for free at canva.com. I personally use custom dimensions when using canva and set them to 1500 x 1500. Below is an example of a photo I produced using only my iPhone and canva.com. 
Taking your pictures - A common mistake that a lot of new eBay sellers make is that they do not take the time to take their eBay images on a white background. If you are taking an image of a small item you can follow these simple steps below. If you would like to take pictures of large images then scroll down to the additional quick tips section.
Step 1) Obtain a plain white sheet of paper and place an object at one end to create a bend as seen below. 

Step 2) Place your item in the middle of the paper.

Step 3) Take your pictures! I have used a simple iPhone to take these pictures to show you what can be done with just a simple camera. You are going to want to take a couple of pictures of the object in different positions. Some pictures that zoom in on certain important parts that you want to show your potential customers. You also want to make sure that you take these pictures by a window where you can get a lot of natural light shining on the image.
Example: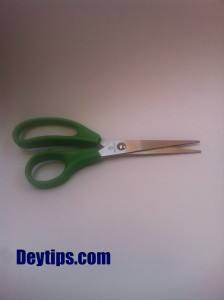 Step 4) Take as many pictures as you can of your item eliminating any bad ones as you go along to save time later on.
For more tips on taking really cool eBay images check out my 'Lates Tips Blog'.
Useful Tip
 -
Let's face it, people love images, and the more attractive your eBay images are the better chance you have of selling your item. It is also a good idea to put some of your images in the eBay description of your product. I teach you how to do this in the 'eBay HTML' section of my website. 

Your customers on eBay do not get to hold or see the item you are selling up close before they decide to make a purchase like they do in a normal store. They rely on the images that you supply them with to help them make informed purchase decisions. If you take really good eBay pictures your items are much more likely to sell for the best possible price. By the same token; don't try and hide any imperfections that your item may have. If your product has scratches or dents, make sure you make them visible in the eBay images that you use this will decrease customer dissatisfaction after they purchase.
As well as adding images to your eBay description you may also want to add videos. These videos can be 360 degree pans of your items to further show its functionalists and exploit the positive features of your item. I teach you exactly how to do this in the 'using eBay HTML' page of my site so make sure you check that out.
If you need to take a picture of an item of clothing, make sure you wash and iron the garments before you take any pictures of then. Also, if you are taking images of larger items you won't be able to use paper as your white background. You may want to use a white wall, billboard or white board for your background.
Frequently Asked Questions

Why are my eBay images not loading? 
eBay have now introduced new guidelines that your pictures must adhere to. For example your images must be at least 500 pixels. This can easily be achieved by using a smart phone camera. If your images do not pass eBays requirements, you may find that your images do not show up properly or in some cases eBay will not allow you to list items with bad images.
Why Are My eBay Images Not Showing In My Seller Dashboard?
If you have just created your eBay listing you may notice that your images do not show up in your seller's dashboard. This is normally because eBay are still trying to process your newly created listing and this can take a couple of hours to be updated. 
Make Money While You Sleep On eBay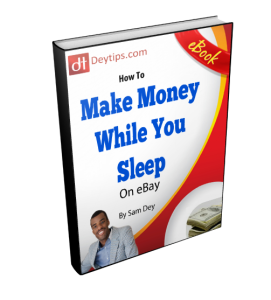 Enter your name and email address below to download my new eBook for FREE and learn exactly how to create an eBay business that makes money for you even while you sleep.
Email Me Your Questions
 Sam@deytips.com
Be The First To Get My Latest Tips:


Where You Can Find Me:
Hi guys its Sam Dey here the founder of deytips.com. For more useful tips and tricks to starting and growing your eBay business connect with me via the various social media platforms.
If you have any questions for me personally you can contact me at sam@deytips.com.