Welcome To My Marketing Blog
Why did I decide to start an eCommerce blog?
As soon as I started seeing success on eBay, my friends and family were constantly seeking advice from me as to how they could list items more profitably. After a while I noticed that people were actually seeing results after taking my advice. This eCommerce blog is as much of a place where I document the cool new eSelling tips and tricks that I have learnt and also a way to interact with my readers and to learn from you guys as well so please feel free to leave comments.
Make Money While You Sleep On eBay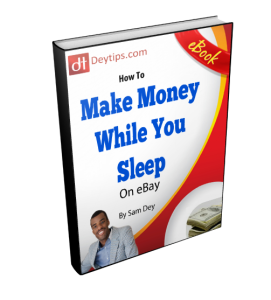 Enter your name and email address below to download my new eBook for FREE and learn exactly how to create an eBay business that makes money for you even while you sleep.
Email Me Your Questions
 Sam@deytips.com
Be The First To Get My Latest eBay Tips


Where You Can Find Me:
Hi guys its Sam Dey here the founder of deytips.com. For more useful tips and tricks to starting and growing your eCommerce business, connect with me via the various social media platforms.
If you have any questions for me personally you can contact me at sam@deytips.com.