The Benefits To eBay International Shipping - Video
Are you leaving money on the table by not offering internal shipping? In this video I will cover a few basic things that you can do to improve the turnover of your eBay business simply by offering international shipping.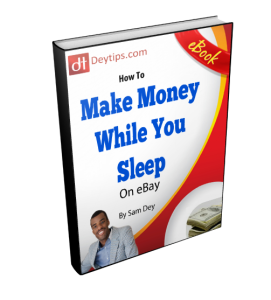 Enter your name and email address below to download my new eBook for FREE and learn exactly how to create an eBay business that makes money for you even while you sleep.
What You Should Know About Selling Internationally On eBay

Making extra money by using eBay international Shipping
Below are a few of the benefits to selling your eBay products internationally:
Benefit 1) You would be surprised how much money you could possibly be leaving on the table by not offering international shipping with your eBay listings. As an ecommerce business owner myself, I have sold products all over the world including France, Germany, Italy, Spain and even countries I never thought I would get business from like Vietnam. I would have left a huge amount of money on the table if I did not offer international shipping. When you are creating your listings, eBay will give you the option of offering your product internationally. To make use of this feature, assuming you are already in the 'sell' section of eBay and you are creating your listing, you would scroll down to where it says 'international postage' and change the default from 'no alternative international postage' to 'flat same cost to all buyers'. You can then choose to post your item worldwide and choose a flat postage fee to your international buyers. 
Benefit 2) Expanding your business internationally could prove extremely lucrative to your eBay business. If for example you currently sell dog supplies and you notice that a certain dog collar is hot in demand on eBay in your country but the market is completely saturated. You may find that the same collar is doing just as well in France or Spain. All of a sudden you have opened up a completely new market for yourself which could potentially turn into a huge income stream for you.

Similarly, if you list your item for sale and notice that you are getting a lot of sales from a certain part of the world you may consider investigating more time into this and maybe even create a listing that is tailored for that country. You can easily get your eBay listing translated for you at fiverr.com for as little as $5 so don't let the language barrier be your excuse.
Benefit 3) eBay offer a service to its sellers known as the 'global shipping programme'. This program is designed to simplify international shipping for sellers and when you get an international order, you simply send your item to your nearest eBay shipping centre and eBay will send out the item for you. 
Useful Tip - Depending on the part of the world you are from, there may be tax implications to importing and exporting goods. Double check with your accountant or search the internet to find the rules in your geography about this. Another thing to note is that your current courier may not support the shipment of certain items for example in the UK; Royal Mail is the most used mailing service and they disallow the shipment of certain products. If you are new to selling within your particular niche it will serve you well to do a little bit of background research before proceeding.

When offering international shipping with you eBay products you may want to send a tracking code with your item. Often you will have to pay more to send your item internationally and if for any strange reason your item gets held up, your customer can monitor the items whereabouts online. 
If you do use eBay's shipping service and your parcel gets lost or is late, eBay will remove any negative feedback that you get. This is important as any back feedback reflects negatively on your seller performance. 
Frequently Asked Questions

How Do I Find My Nearest eBay International Shipping Center Address?
eBay have many shipping centres internationally. The best way to find the one nearest to you is either to search the web or contact eBay via telephone or email and ask for their nearest centre.
Will My Customer Receive Any  Import Charges?
Your customer may receive import charges when your product arrives to them depending upon the country that you are sending the item too. It may be worth noting this as a disclaimer on you eBay listing to avoid unhappy customers later down the line. 
Make Money While You Sleep On eBay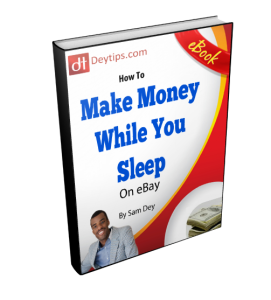 Enter your name and email address below to download my new eBook for FREE and learn exactly how to create an eBay business that makes money for you even while you sleep.
Email Me Your Questions
 Sam@deytips.com
Be The First To Get My Latest Tips:


Where You Can Find Me:
Hi guys its Sam Dey here the founder of deytips.com. For more useful tips and tricks to starting and growing your eBay business connect with me via the various social media platforms.
If you have any questions for me personally you can contact me at sam@deytips.com.