Finding a profitable niche
Tips to find a profitable niche
Finding a profitable niche online literally can make or break a good business idea. Your niche will directly affect how many potential customers you have access to and how often they keep coming back for more. I speak to many online sellers, some who are veterans at selling online doing things such as 'retail arbitrage' and some that are new to the industry. The thing that all of these sellers have in common is that they are always looking for a way to take their business to the next level and from my experience, that comes by finding a profitable niche and really serving that niche well. I know what you might be thinking, how on earth do you do that? Below I have 2 simple strategies that you can use to help you to find a suitable and profitable niche for your online business.
Prospect:
I have many videos and articles explaining that the easiest way to start selling products and services online is to find unwanted or unused items that you already have laying around your house and put those up for sale on marketplaces such as Amazon and eBay. If you have heard me say this a thousand times already, stay with me here as I explain why I have chosen to mention it again in this article. I recently consulted a friend of mine who is in the process of starting an online business but was unsure as to what niche to go into. He also mentioned to me that he had very little capital to invest into the business at the moment. I told him he should start by selling unwanted items that he has laying around his house and list them on eBay.
After doing this for about 2 weeks he came back to me with a wealth of knowledge about what sold really well for him and what was difficult to shift. He now has a very firm understanding of what niche would make him money if he invested more time and money into it and you can do exactly the same thing.
Study social media:
There is a social media account for almost every niche you can think of, whether it be soccer, tennis, comedy or something completely bazaar. Believe it or not, social influencers make a lot of money! They make money in a variety of ways including affiliate deals, sponsorships, selling their own products or services and though other forms of advertisements and endorsements. Before you decide to launch a new niche website or source a product to start selling, first find at least 5 social media influencers in that particular niche and figure out how they are monetising their audience. If the products they are selling are closely aligned with what you would like to sell then this is a good indicator that your product will be in demand and your chosen niche is a profitable one. Not only will you learn a great deal from these five influencers, these social superstars may even make good affiliate partners for you in the future to help you sell your products. You may also use some ideas that you generate from researching them to help you launch a social profile for your own business to help you to build a following of new customers. If, however, you fail to find at least 5 influencers who have built successful followings in that particular niche, it is problem not a niche that you want to go into.
Hopefully you realize that finding a profitable niche online is not as difficult as you once thought, however, if you have any questions or thoughts as always, leave it in the comments section down below and I will answer them for you.
Quadruple your sales in 14 days [Free course]


FREE email course reveals exactly how to...

 

quadruple sales

to your products and/or services in 14 days or less...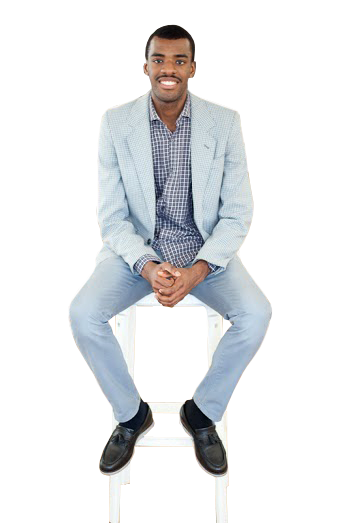 ---
Feel free to spread the word...
Be The First To Get My Latest Tips:


Where You Can Find Me:
Hi guys its Sam Dey here the founder of deytips.com. For more useful tips and tricks to starting and growing business, connect with me via the various social media platforms.
If you have any questions for me personally you can contact me at sam@deytips.com.