Creating a YouTube Marketing strategy
How to create an effective YouTube marketing strategy
YouTube marketing is a great way to drive awareness to your brand, build a loyal customer base and create sales to your business on a consistent basis. But the big question is, how do you create a YouTube marketing strategy that works? In this article I will break down 5 important elements to creating a successful YouTube marketing strategy for you and your business.

YouTube for business
People are on YouTube for many different reasons; some people are looking to become the next big internet star, others just want to share cool videos with their mates while some people find a genuine sense of joy when filming something creative and sharing it with the world. Before you start your YouTube journey, it is important for you to firmly understand why you are on the platform. You are fundamentally there to grow your business and this is a major factor when creating content for YouTube. It is very easy to get caught up in metrics that do not really matter such as views, subscribers and the amount of comments your videos get. At the end of the day, if your YouTube marketing strategy is brining you in new customers, this is the most important thing regardless of whether you have 10 subscribers or 10,000 subscribers.
Now, don't get me wrong. The amount of views and subscribers that your channel has will hopefully have a positive impact on the amount of people who actually visit your website and make a purchase from it. Nonetheless, the important thing is the amount of customers you are attracting each month, not the amount of new views or subscribers you are getting. After all, you are doing YouTube for the primary purpose of growing your business and not just gaining a following.

Make your videos have a purpose
This sort of leads off of the first point but you want to make sure that each and every one of your uploads is purposeful and meaningful and will help you with the overall goal of your YouTube channel which is to fundamentally drive more customers to your business. I am by no means saying that every video you upload should be a pitch video trying to get people to buy into your products and services, however, your video should appeal highly towards your target clients, helping them to solve their problems. I have a video on creating a content marketing strategy and you can find out more about this topic by CLICKING HERE.

Make your videos findable
So, you put the hard work and effort into making your videos and uploading them to YouTube. Now you want as many people as possible to see them. The best way to do this is by using appropriate keywords that relate to your video in the title, description and tags for your video. Most of your video views are likely to come from YouTube search results, YouTube suggested videos and people sharing your videos with their friends, family and social media following. In order to get your videos showing up in search results, you need to research what keywords people are likely to use to find your particular video (CLICK HERE to see my video explaining how to do this).

Make your videos shareable
Once people find your videos, you need them to share your videos so they have as much of a reach as possible. People will only share your videos if they are either entertaining, educational or informative in some way shape or form. The more of these three elements you can include in your video the more shares your videos are likely to get. Never put 50% effort into your videos, the better quality content you put out there, the more value your viewers will get from it and the more likely they will be to share it. In saying this, you should never let quality be a factor when you are creating your videos. I believe in the motto of starting where you are with what you have! Don't delay the start of your YouTube marketing strategy because of a lack of equipment or not getting a video 100% perfect. There is a clear difference between putting 100% effort into your videos and making a video that is 100% perfect.

Make your videos convert
Lastly, you want to make videos that convert for you into leads and into sales. This is the primary reason for you starting your channel so you want to make sure you are getting a decent return on your time and money investment on YouTube by having strong calls to actions at the end of each of your videos for people to visit your website. Engage with your viewers by letting them know about the additional content, product or services that you have available elsewhere on the internet.
Quadruple your sales in 14 days [Free course]


FREE email course reveals exactly how to...

 

quadruple sales

to your products and/or services in 14 days or less...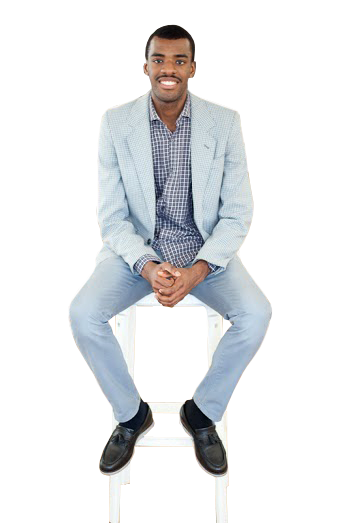 ---
Feel free to spread the word...
Be The First To Get My Latest Tips:


Where You Can Find Me:
Hi guys its Sam Dey here the founder of deytips.com. For more useful tips and tricks to starting and growing business, connect with me via the various social media platforms.
If you have any questions for me personally you can contact me at sam@deytips.com.