eBay Power seller, What's all the Fuss About?
Everything you need to know about eBay power sellers. Is it realistic for you to aspire to be one? Well, Let's find out.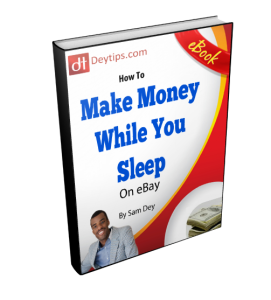 Enter your name and email address below to download my new eBook for FREE and learn exactly how to create an eBay business that makes money for you even while you sleep.
Who Are eBay Power Sellers And How Are They Chosen?
eBay power seller - (A breakdown)
 What is a power seller? - An eBay power seller is someone who has been recognized by eBay as a valuable seller on the eBay seller platform. A common misconception is that the eBay power seller status is given to all of those individuals making a considerable amount of money on eBay; this is not exactly true. eBay seller status is given to consistent and reliable sellers who have proven themselves over an extended period of time.
How to become an eBay power seller? -  In order to become an eBay power seller, you have to prove yourself as a reliable seller. This will involve getting positive feedback from customers, dispatching your items on time, responding quickly to customers emails, providing exceptional customer service, listing items as described, selling quality items at a reasonable price and keeping a close eye on your seller performance to improve any defects.
Customer service - If you are going to achieve power seller status; you need to be customer centred. You have to go above and beyond for your customers. The term 'the customer is always right' unfortunately applies here. I say unfortunately because we have all had those customers who will complain about the smallest issue; however the way in which you deal with these customers could be the difference between success on eBay, rewarded with increased sales and power seller status, and failure on eBay eventually getting suspended due to a below par seller performance status. 
 Tips to improving your customer service on eBay 
Item descriptions

- If you get your item description wrong or you miss out an important detail, you are giving your customers a reason to complain and that is never good. You want your description to be as detailed as possible using images and videos where necessary.  I teach you how to add images and HTML to your video in the 'How to use the eBay editor' page of my site; so check that out if you do not know how to do this. You may also want to ask your supplier for a full description of the item and segment a section of your listing entitled 'suppliers description'. You may also find that telling your customers exactly where the product was made and sourced helps to build trust and makes them a lot less likely to leave negative feedback.
Dispatch time -

It is important that you dispatch your items as soon as possible, preferably within 24 hours of a purchase being made. This will help to decrease the delivery time of your items and make your customers that much happier. Delivery time could be the difference between a positive or negative feedback. As soon as you dispatch your item, make sure you notify your customer by marking the item as dispatched in your seller dashboard. 

Delivery method -

Obviously you have to use a delivery method that makes sense for your item to ensure that you make a decent amount of profit. At the same time; make sure you always get a proof of postage receipt from your courier. If your customer complains that they do not receive their item, it is in the hands of the courier and the last thing you want is to receive a negative feedback for a mistake that was not your own.

Free gift -

As well as being a great way to attract customers to your listing, a free gift also makes your customer feel appreciated and usually will decrease your negative feedback score. Also, this helps you to build a relationship with your customer increasing the chance of them buying from your eBay store again. 

Having a quality assurance procedure in place -

Quality assurance is the process of testing your items and doing regular spot checks to ensure that your items are of a high quality.

Responding to customer emails quickly -

This is a huge one! You want to make sure that you answer your customers quickly and respectfully. Remember, the customer is always right so do not get too defensive. 

Leave feedback and make purchases from eBay -

I have noticed that when I leave feedback to all of my customers, I get more positive feedback from them too. I would advise that you leave positive feedback for all of your customers. Also, most sellers will leave feedback for you as a buyer on eBay. I would encourage you to start buying from eBay using your seller login details; this should also help to improve your quality score as your positive feedback count increases.
Useful Tip - Go above and beyond for your customers and it will pay off in the long run. If you have a disagreement with a customer, always offer them a really good deal. You might think that giving them what they want is costly but in the long run for your business if you get enough negative feedbacks and complaints, eBay will suspend your account.

Remember, an eBay power seller is not only someone who makes a lot of money on eBay. A power seller understands the importance of providing quality customer service and always putting the customer first. 
The opposite of a power seller could be someone who has had their eBay account suspended. Always check your seller performance in your seller dashboard and if it is below standard I would recommend that you contact eBay and find out how you can improve this. Do not wait for the situation to deteriorate.
If a number of your customers start complaining about a specific product, you may want to change your supplier. A poorly manufactured product could cost your dearly towards your pursuit towards power seller status. 
Frequently Asked Questions

What Are The Benefits To Being An eBay power seller?
Priority customer support 
Advanced selling educational materials 
Special promotional deals
Opportunity to take part in eBay market research
Access to eBay promotional merchandise
If I accomplish eBay power seller status, what tips would you give to stay on top?
Keep on doing the same things you were doing, never get complacent especially with the level of customer service you provide.
Make Money While You Sleep On eBay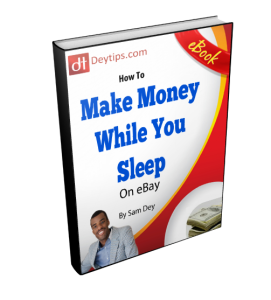 Enter your name and email address below to download my new eBook for FREE and learn exactly how to create an eBay business that makes money for you even while you sleep.
Email Me Your Questions
 Sam@deytips.com
Be The First To Get My Latest Tips:


Where You Can Find Me:
Hi guys its Sam Dey here the founder of deytips.com. For more useful tips and tricks to starting and growing your eBay business connect with me via the various social media platforms.
If you have any questions for me personally you can contact me at sam@deytips.com.