Using Social Media To Grow Your eBay Business
A look into social media and how it can be used to improve your eBay sales, generate repeat business and help to grow your eBay business.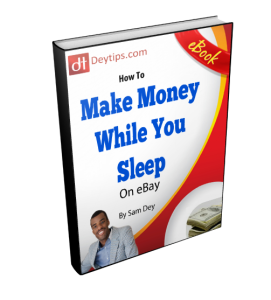 Enter your name and email address below to download my new eBook for FREE and learn exactly how to create an eBay business that makes money for you even while you sleep.
Promoting Your eBay Business Using Social Media
Using social media to sell your products
There are two types of marketing strategies that are often seen on the internet. These are outbound and inbound marketing. 
What is outbound marketing?
Outbound marketing could also be described as 'hard selling'. Your main goal when doing outbound marketing is to sell your product or service and get as many people to see your advert as possible. A few examples of outbound marketing are TV adverts, telesales phone calls, magazine adverts and billboards.
Disadvantages to outbound marketing
The main issue with outbound marketing is that people hate being sold to. Can you remember the last time you received a phone call from a telesales man? I'm sure you hung the phone up on him because people have become extremely resistant to this type of marketing. Outbound marketing can also be extremely expensive as more often than not you have to pay for ad space for this type of marketing to work.
Advantages to outbound marketing 
The main advantage to outbound marketing and most types of marketing that you have to pay for is that you are more likely to get a lot of people seeing your advert in the short term. For example, if I pay for an advert on Facebook today, by tomorrow hundreds of people could have already seen my advert. 
What is Inbound Marketing?
As I mentioned earlier, people have become resistant to being sold too. Inbound marketing is all about building a relationship with potential customers, generating leads to your business and eventually converting your leads to sales. So, how do you build a relationship with potential customers? If you commit to providing quality content to your audience, they will begin to trust you and in turn you are likely to convert them into a lead. 
Benefits to inbound marketing 
With inbound marketing you are building a following of repeat customers that you can market to more than once. For example, if your eBay niche is selling golf equipment and you wanted to start marketing on Facebook; you may decide to start a Facebook page dedicated to helping people improve their golfing game. By providing quality advice and dynamic content to your follows, they will learn to trust you. Therefore, when you advertise your golfing equipment to them they are more likely to click through to your eBay store and make a purchase from you. Inbound marketing is also extremely cheap and can even be started for free using platforms such as YouTube and social media.
Disadvantages to inbound marketing
Hopefully you can see the advantages of inbound marketing over the traditional outbound marketing approach, none the less every form of marketing has its limitations. As you can probably imagine, it takes time to create valuable content and build a niche related following. Whereas with outbound marketing you can put an advert up and have visitors within minutes, inbound marketing takes more of a time investment and it may take some time before you start seeing the results. The results however are usually more sustainable in the long run.
What types of content can you create with inbound marketing?
Info-graphics - (particularly good for picture based social media platforms such as Instagram and Pinterest)

Reviews - (these can be video reviews that can be uploaded to a video sharing site such as YouTube or an article review from your blog or an article submission site.

Video - YouTube is one of the most visited websites in the world at the moment, people can really connect with video and using this within your inbound marketing strategy could prove effective

Tips - Giving people advice and tips is a really good way to engage with them and build trust whilst developing relationships 
Useful Tip - By all means, use the internet to research your niche to help you with creating content, but try not to copy content from someone else on the internet, this devalues the originality of your content and as a result it will not be as authentic.

Remember to make sure that the following you are building on social media is a niche related following that you can market related products to. You could have 500 followers but if they all have different interests, you will have a hard time trying to get them to buy anything from you. You want to attract a niche related audience that are particularly interested in the products you are selling.
When it comes to promoting on social media, you want to be as personable as possible, make contributions to related social media pages, respond to questions and get involved within the community of your niche.
Frequently Asked Questions

Besides Social Media Are There Any Other Methods I can Include Within My eBay Marketing Strategy?
A great way to promote your own eBay listing is to start your own niche related website or blog. The same rule applies which is to use a content marketing strategy. 
How Often Should I Be Working On My eBay Social Media Marketing Campaign?
Ideally you want to be working towards your social media marketing objectives on a daily basis. At the very least you should update you social profiles on a weekly basis.
Be The First To Get My Latest Tips: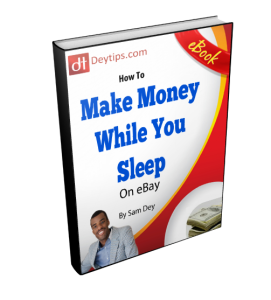 Enter your name and email address below to download my new eBook for FREE and learn exactly how to create an eBay business that makes money for you even while you sleep.
Email Me Your Questions
 Sam@deytips.com
Be The First To Get My Latest Tips:


Where You Can Find Me:
Hi guys its Sam Dey here the founder of deytips.com. For more useful tips and tricks to starting and growing your eBay business connect with me via the various social media platforms.
If you have any questions for me personally you can contact me at sam@deytips.com.